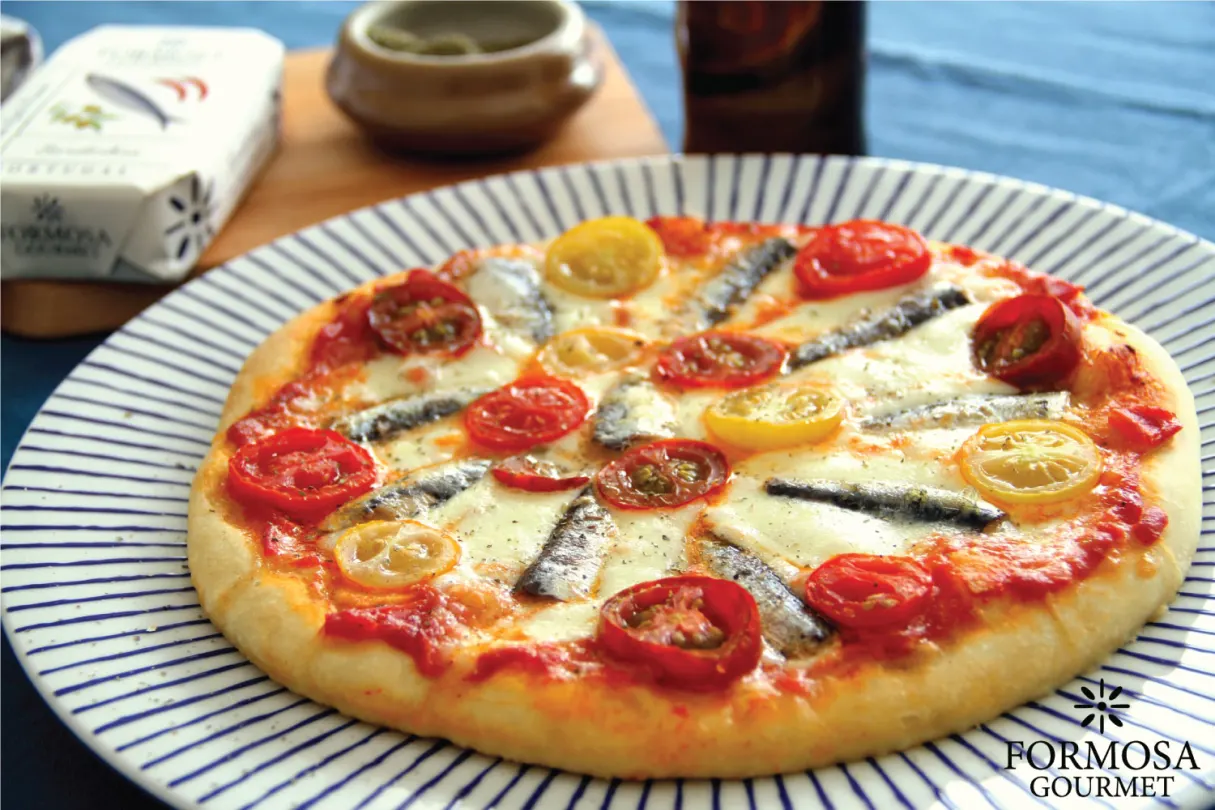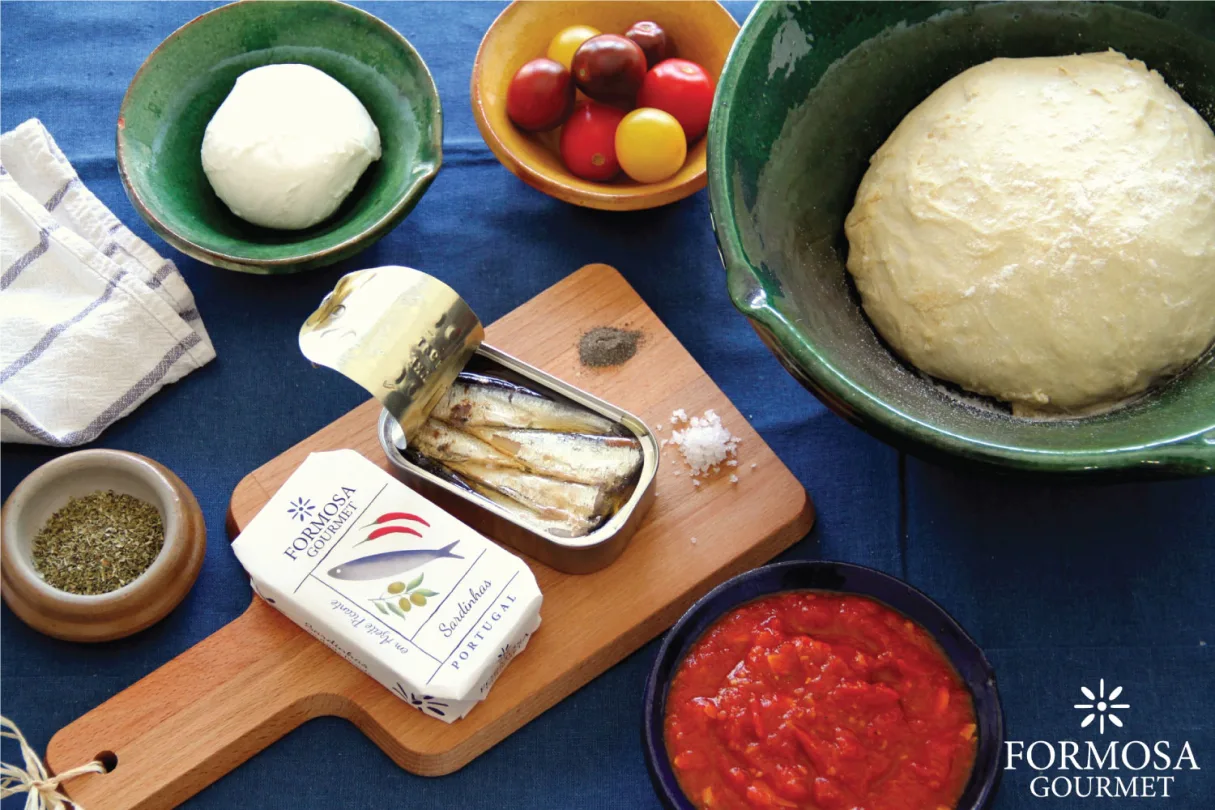 What happens when you combine two delicious things (pizza + sardines)? You get something super delicious! The saltiness from the fish is a match made in heaven with the sweetness from the tomato sauce. A must try.
Servings: 4
Time: 60 min
Difficulty: medium
Pizza dough:
6 dl flour
½ package of dry yeast (5.5 g)
2 tablespoons olive oil
½ teaspoon salt
2 ½ dl hot water
Tomato sauce:
6-7 ripe tomatoes
6 garlic cloves
150 gram tomato puré
Olive oil
Salt & pepper
Toppings:
Tomato sauce
Mozzarella cheese
Cherry tomatoes
Formosa Gourmet Sardines in spicy olive oil
Salt, pepper, oregano
Start by making the pizza dough. You can always buy pre-made dough, but we highly recommend to make it yourself. It is super easy (and cheap) and once you have made it yourself you are well on your way to pizza perfection.
Mix the dry ingredients in a bowl (flour, yeast and salt). Add olive oil and hot water and mix with your hands or with a baking machine for 10 min. If the dough is stiff, add more water. If the dough is too liquid and does not form into a ball, add more flour. Cover with plastic wrap and set aside in a warm, draught-free place to rise for 30 min or until it doubles in size.
During the time when the dough is rising, make the tomato sauce. Slice the tomatoes. Slice the garlic cloves and fry them in olive oil for 2 min. Add the tomatoes and fry for an additional 5 min. Add tomato purée and let it cook for 15 min.
Prepare the toppings. Slice the mozzarella. Slice the cherry tomatoes. Take out the sardines from the can. You can put it directly on the pizza or divide them into halves (as we did).
When the dough is ready, take it out from its bowl and knead the dough and divide into two halves. Roll it into your desired pizza shape. Add tomato sauce and toppings. We recommend that you put the sardines the last in order get them a little bit roasted.
Bake in the lower part of the oven for 8-12 min (200 degrees). Ready to be served straight from the oven.
Bom apetite!